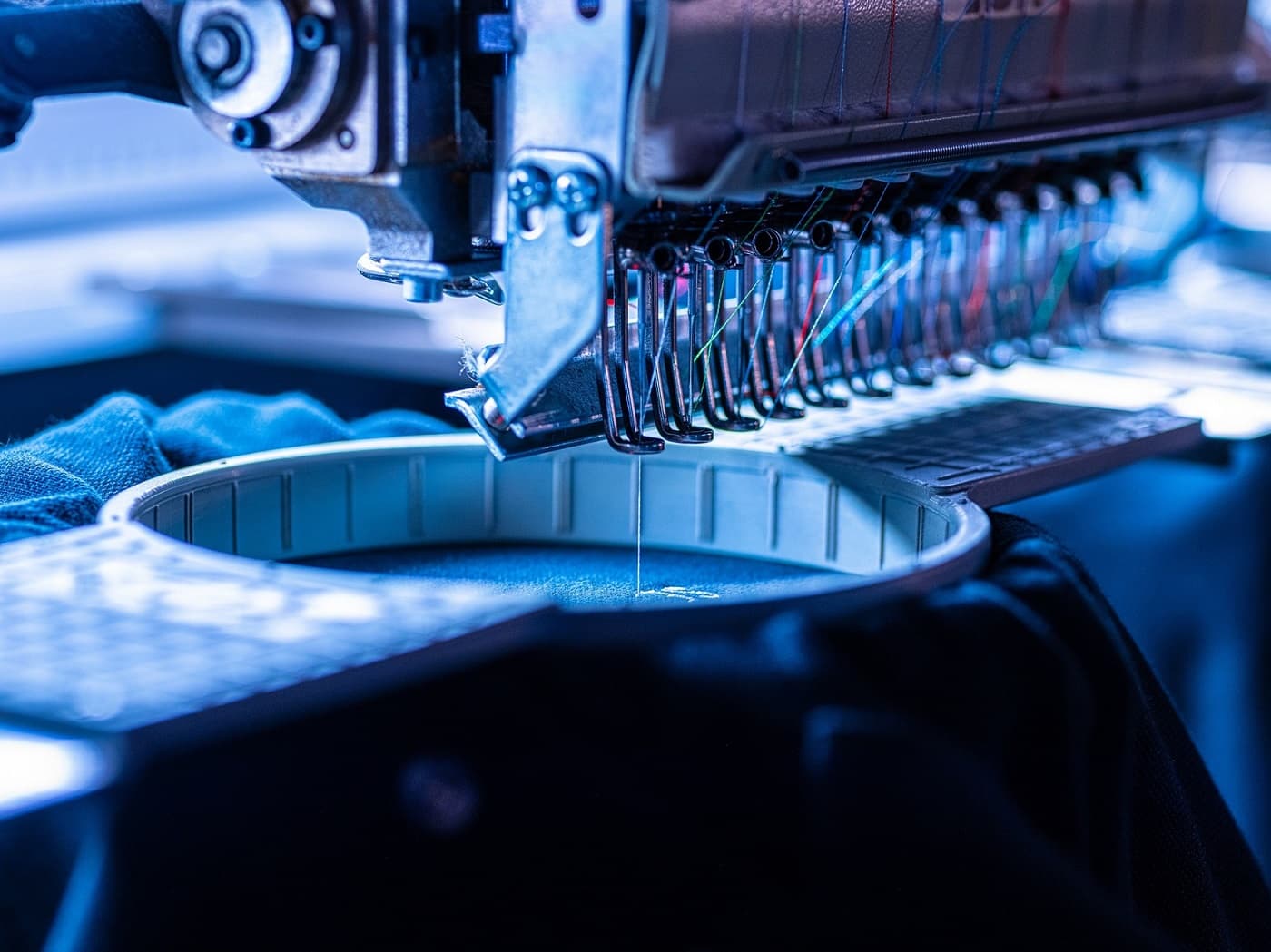 Our Services
We specialize in putting your custom logo onto garments & accessories. There are many different methods for accomplishing this goal depending on the finished look our customer's desire. Here's a list of the most commonly used:
Direct Embroidery
Screen Printing
Heat Press
Tackle Twill/Appliqué
Digital Direct-On-Garment Printing
Direct Embroidery
This is easily the most commonly used application. Embroidered apparel is by far the most "classy". We must first set-up your custom logo for embroidery by re-drawing it in stitches. This time-consuming but necessary step is commonly called "digitizing". Our 1-time charge for this process is $ 10.00 per thousand stitches. You must be able to provide a clean graphic image of your logo.
In addition to your custom logo, we have a library of over 30,000 stock designs and over 100 embroidery lettering fonts for you to choose from. These are for display to walk-in customers only.
Screen Printing
This is the most common application for t-shirts and sweatshirts. It works best when you want to fill large areas like the full front or back of shirts. Initially, we will need your logo in a vector graphic image such as Corel Draw, or Adobe Illustrator. These formats provide razor-sharp graphics as well as the ability to separate colors. This is essential since each color must be printed with a separate silk screen. If necessary, we can re-draw your pixel graphic image into the proper format. The most commonly acceptable graphic files are .CDR, .EPS, AI and .PDF. Minimum order quantities apply to screen printing based on the number of colors in the design.
Heat Press
This method is used to bond various materials directly to the garment under high heat and heavy pressure. Some of the most commonly used applications are sports numbers and letters. In addition, multiple colored graphic images can be created digitally and bonded permanently to the garment.
Tackle Twill/Appliqué
This specialty service involves sewing fabric numbers, letters or shapes onto your garments. This method is most popular on higher-end sports apparel and college sweatshirts. Each job is quoted individually and minimum orders apply.
Digital Direct-On-Garment Printing
This is a less expensive option to screen printing or heat pressing. Digital garment printing works much like a photo copier. The biggest difference is that we copy your picture directly onto garments using permanent inks. We must initially prepare your artwork to specific definition and size requirements.